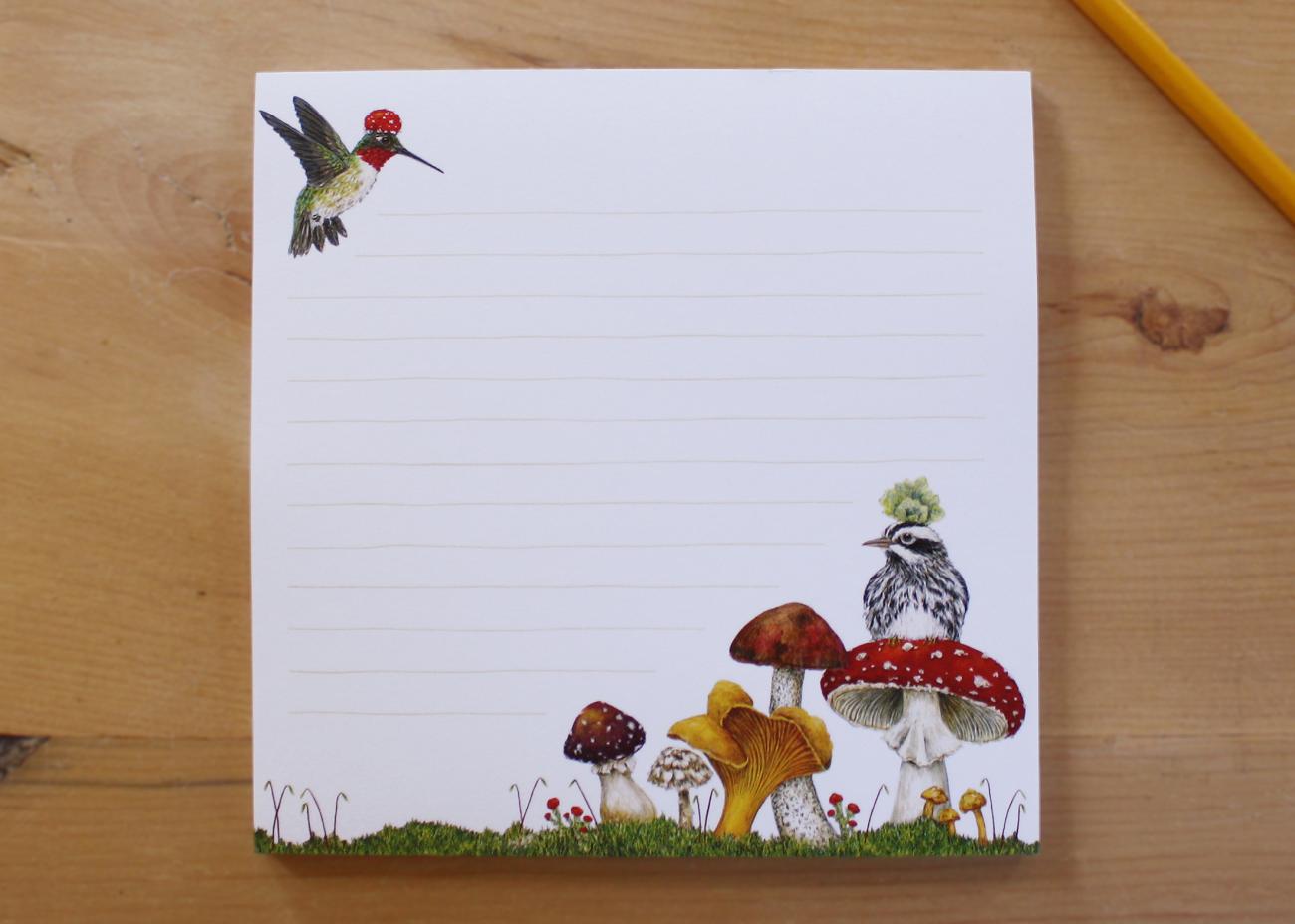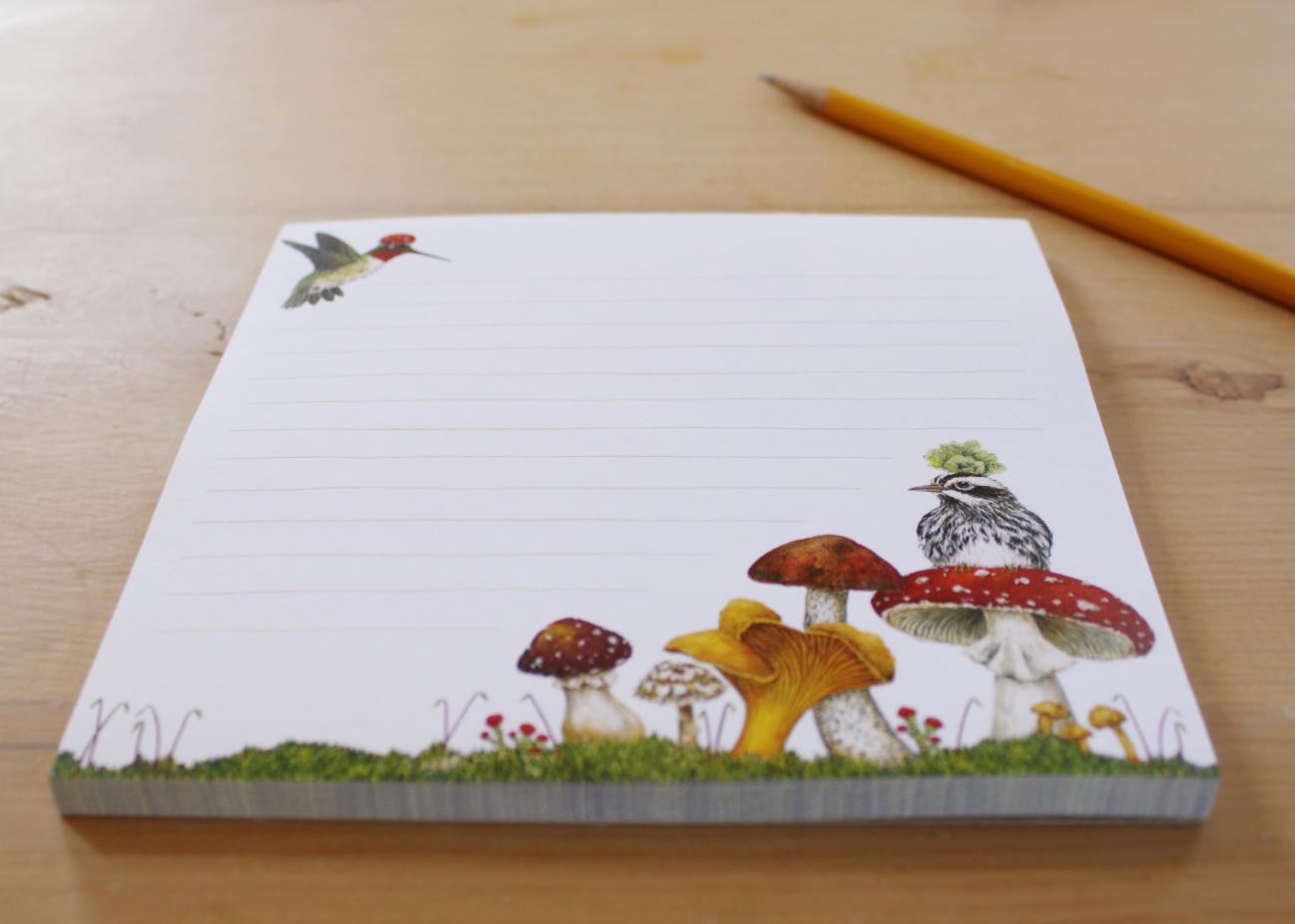 Two Fun Guys Notepad
$12.00
A bright conversation in a fungi garden. For all your general notes. 
Total 50 pages.
Full color artwork printed on every page. 
Cardboard backing.
Printed locally in the USA on FSC certified paper. 
Please note: Due to our summer holiday, all desk orders will be shipped on June 28th. Thank you for your kind understanding. 
Dimensions
6 × 6 × 0.4 in