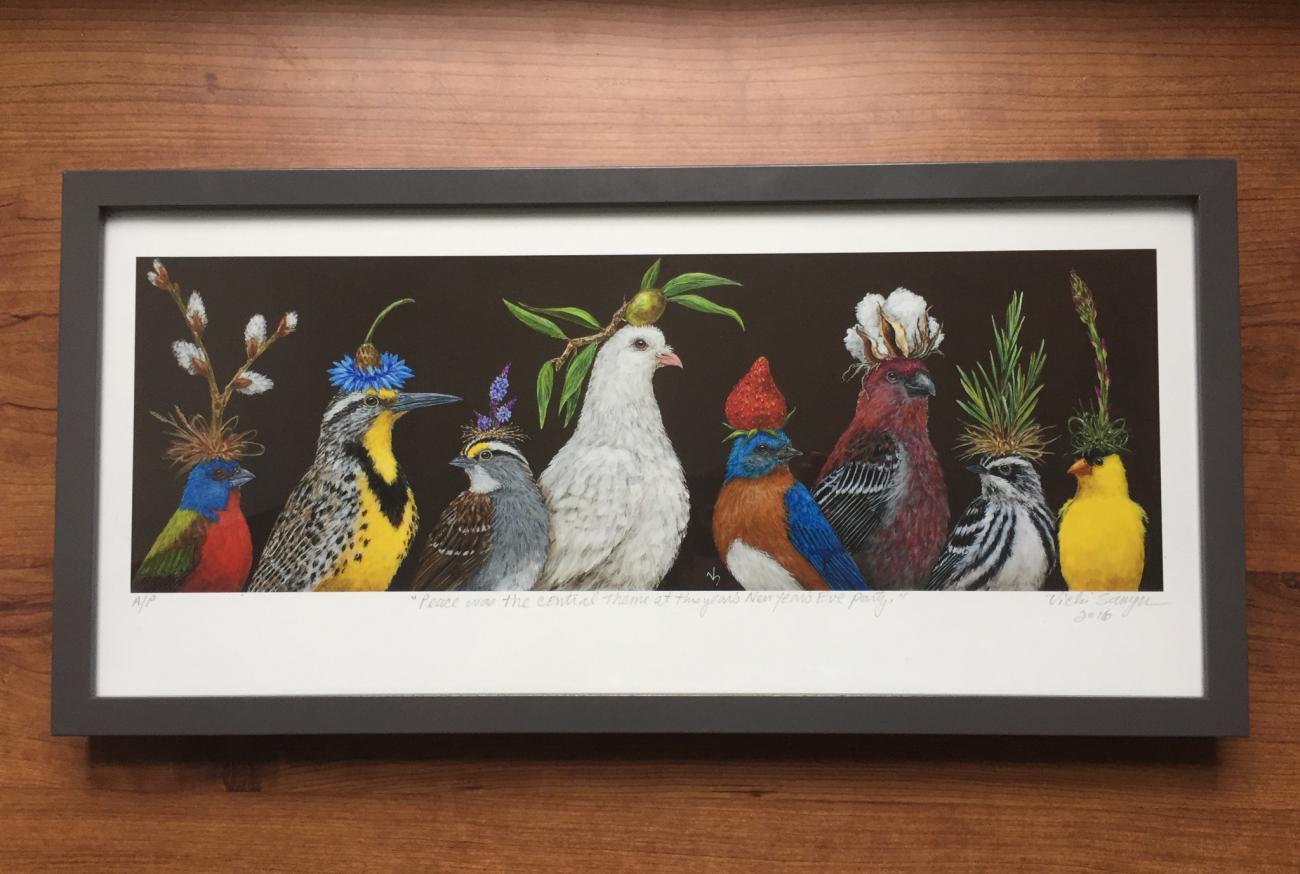 Peace was the central theme at this year's New Year's Eve Party...
$110.00
Printed on 190 lb. Cover Weight Archival Cotton Rag Paper with Archival Inks and Protective Hahnemule Spray. 
Signed by artist. 
Limited edition of 200. 
*Pictured easily framed in Ikea's Ribba frame. Frame not included.
Please note: Due to our summer holiday, all print orders will be shipped on June 28th. Thank you for your kind understanding. 
If this print is marked as SOLD, contact us and we will process a preorder for you. Please estimate 2-3 weeks for us to procure new prints from our photo studio for preorders. 
Total Paper Size
9 × 19.625 in