Quick and Easy Oil Pastry Dough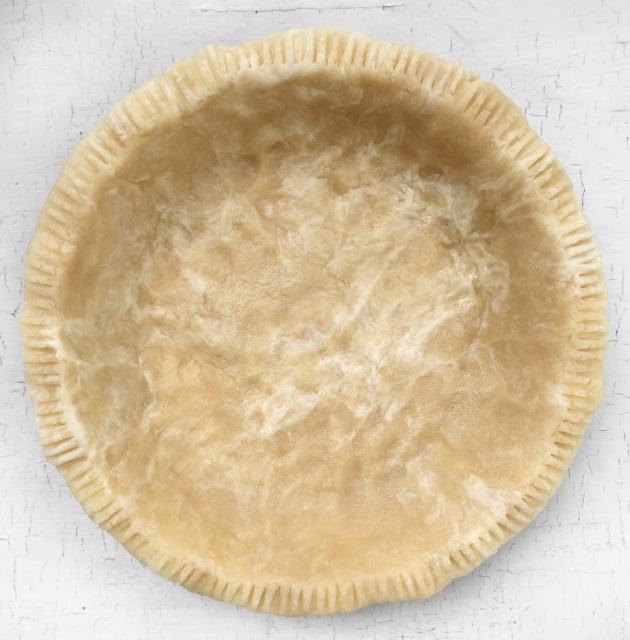 2 1/4 cups all purpose flour
1 t kosher salt
3/4 cup of oil
1/4 cup of milk
Pour the flour into a 9" pie pan. Add the salt to the flour and stir to combine with a fork. Create a well in the center of the flour mixture.

In a separate bowl, whisk the oil and milk together with a fork. Pour the oil and milk mixture into the flour well. Mix everything with the fork until the dough resembles play-do. Do not over stir. If too wet add a little more flour, if too dry add a little more milk.

Form into an evenly thick pie crust by pressing the mixture into the base and up the sides of the pie pan. Flute the edges, if desired.