Forsythe Mini Golf's Double Chocolate Cookie Ice Cream Sandwich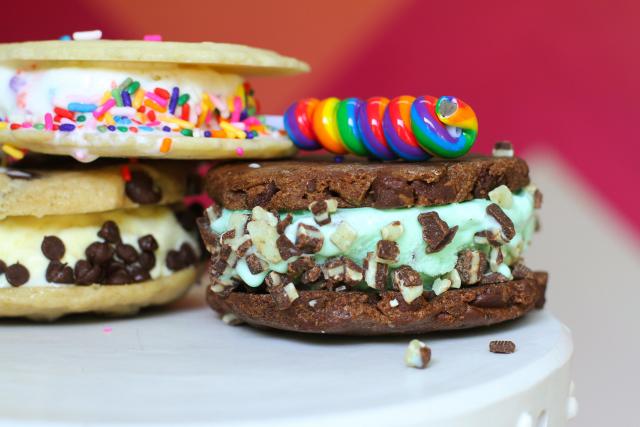 I was raised outside Pittsburgh on our family farm. On the front of the property, there is a mini golf course and snack stand that was established by my grandfather in 1942. I have fond memories of helping my grammy serve pop and candy to our customers. The picture below was taken in front of the stand around 1963. Can you find me? The patriotic outfit I am wearing suggests the July 4th holiday attire.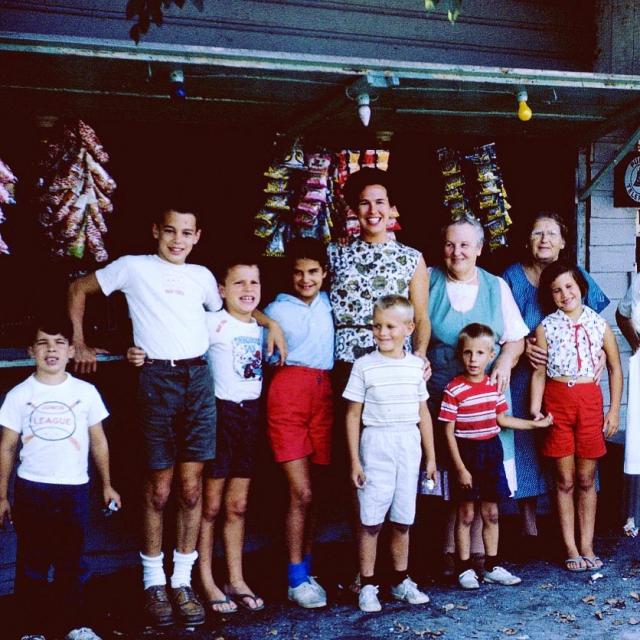 It brings me great joy that my daughter and son-in-law continue to run this family business. The pictures below are the stand and course today.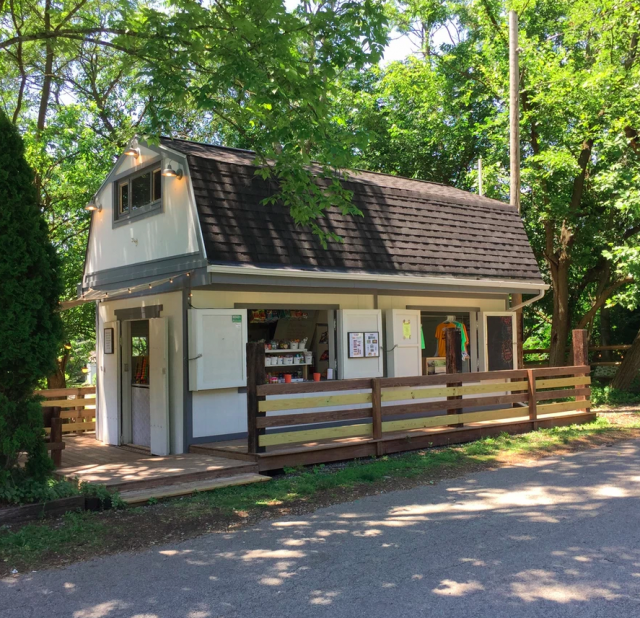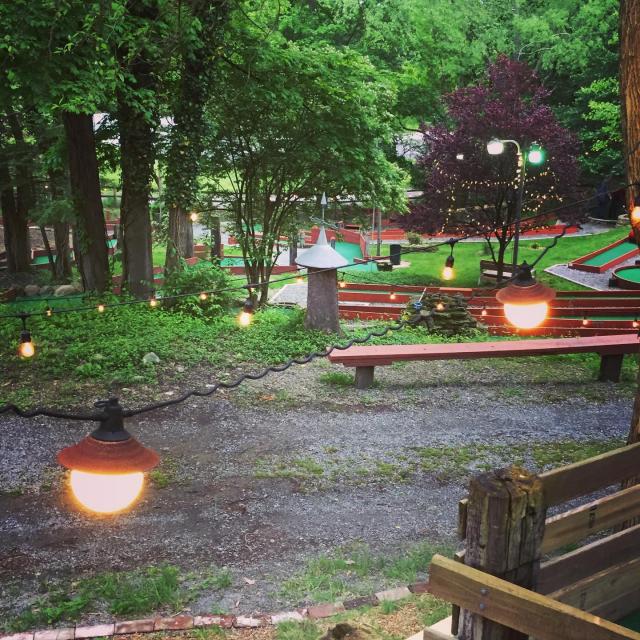 My daughter Kristi has added a homemade cookie ice cream sandwich bar to the candy stand. The cookies are delicious and I am happy to share her most popular ice cream sandwich recipe: "The Double Chocolate Cookie"! These cookies taste like brownies in cookie form. They are absolutely delicious as part of a "make your own ice cream sandwich" bar. Try them with black cherry, mint chocolate chip, or peanut butter cup ice cream! At Forsythe Mini Golf, they keep all their cookies at refrigerator temperature so that they hold up to a hot summer day. *Recipe yields approximately 2 dozen.
1 cup melted butter
1 1/2 cup white sugar
2 tsp vanilla
2 eggs
2 tsp instant coffee
3/4 cup cocoa powder
2 2/3 cup flour
1 tsp baking soda
1 tsp salt
2 cups chocolate chips
Preheat oven to 350. Cream together butter and sugar on high speed for 1-2 minutes. Add eggs, vanilla, coffee powder, and cocoa powder to butter mixture. Mix on high for 2 minutes. Add in flour, baking soda, and chocolate chips. Mix on low until dry ingredients are just incorporated [about 45 seconds].
Using either a cookie scoop or tablespoon, measure out golf ball sized cookie dough balls. Place the cookies equidistant from each other on a baking pan that is lined with a silpat, parchment paper, or one that is well greased. You should aim for 8 cookies per cookie tray. To get a flatter cookie that works well with an ice cream sandwich either wet your hands with water and press each cookie down slightly or spray the bottom of a glass with cooking spray and then press your cookies down to about a 1/4 inch thickness.
Bake for 10 minutes. Remove from oven. Let cool on trays for 5 minutes or so [longer is fine] before transferring to drying racks. Once your cookies are cooled, they are ready for your scooped ice cream filler!