Caramelized Shallot Dip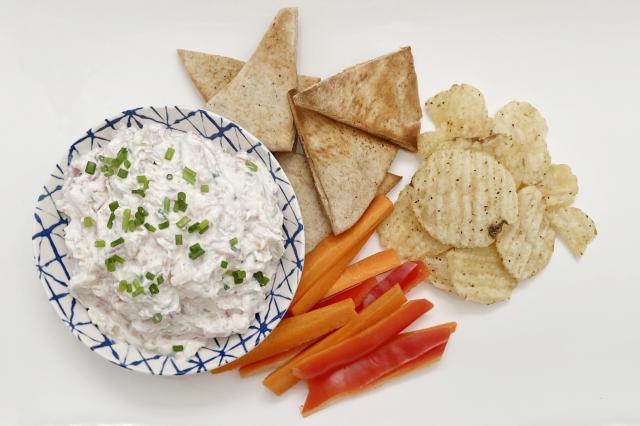 2 Tablespoons olive oil
6 shallots, finely chopped
1/2 teaspoon salt
1/4 teaspoon pepper
Juice of 1/2 lemon
Zest of one lemon
3/4 cup plain Greek yogurt
1/2 cup sour cream
4 Tablespoons minced fresh chives
Sauté shallots in oil, salt, and pepper, on medium heat until nicely browned (caramelized), about 10 minutes or so. Salt and pepper can be adjusted according to preference. Cool completely.
Once the shallots have cooled, stir all the ingredients together. Save a bit of the chives to sprinkle on top for garnish.
Adjust the salt and pepper to taste. Serve with chips and/or crudite'.