An Honored Commission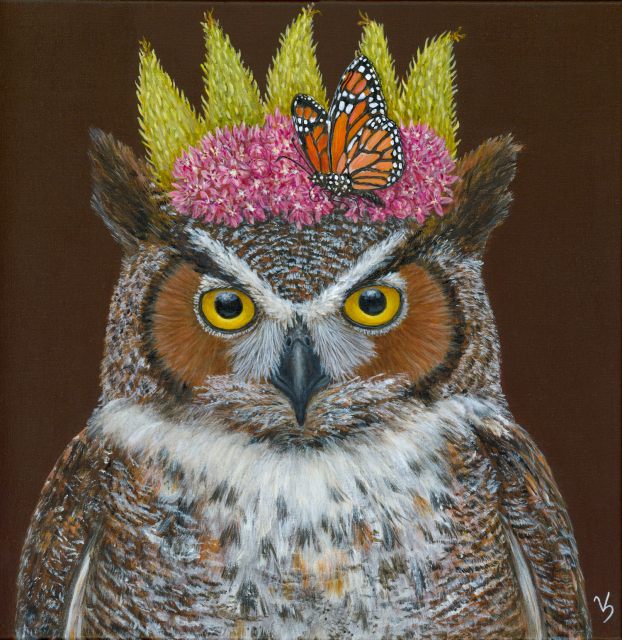 This past August, I was contacted with a commission inquiry from The Audubon Society of Western Pennsylvania. It's not often that I'm able to take commissions due to schedule, but as a frequent visitor of Audubon centers and a lifelong fan of their conservation efforts, I was honored to find such a request and welcomed the opportunity!
The commission was for a great horned owl (the bird in their logo) with a natural crown inspired by one of their ongoing programs called, "Monarchs & Milkweed", which supports the eastern monarch butterfly population. This program provides milkweed seeds to visitors to help jumpstart the local-host plant availability for the butterfly's eggs and larvae to survive in. The choice to paint these vital plants as a crown was to highlight the magnificent importance of them. It's no coincidence that "Rex" was a fitting name! It was such a delight to create this piece and a joy to honor ASWP's conservation efforts.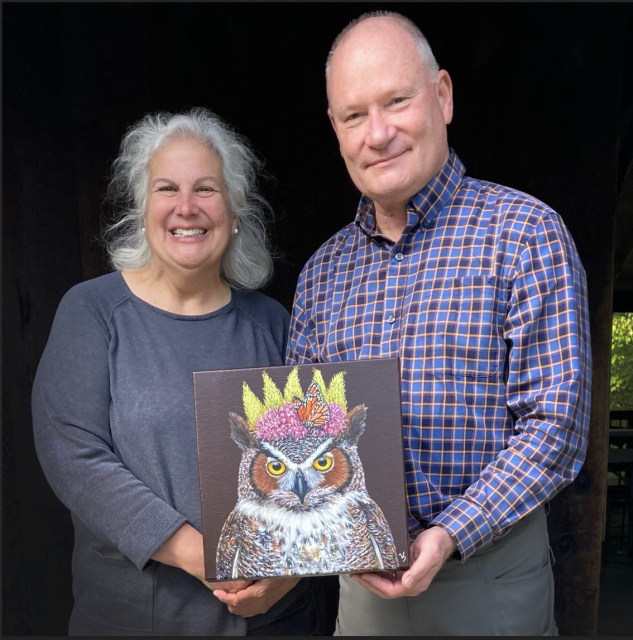 Learn more about The Audubon Society of Western Pennsylvania's "Monarchs & Milkweeds" Program.